Receive the best methods every Monday to achieve business and leadership excellence.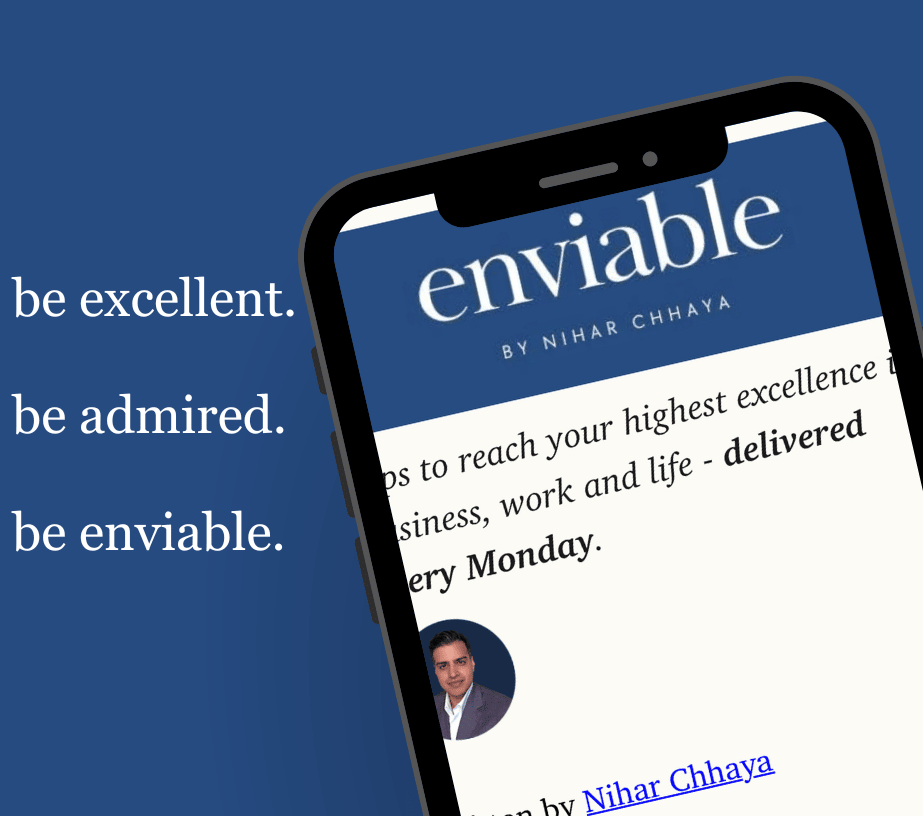 Written by Nihar Chhaya, executive coach to CEOs and senior leaders.
Want to read a few newsletters first?
​Enviable: On quitting the comparison trap and leading from right where you are​
​Enviable: On self-respect around powerful colleagues in today's Harvard Business Review​
​Enviable: On developing resilience for career success​
​Enviable: On leading team members who are unmotivated​
​Enviable: On pausing for rest and contemplation​
​Enviable: On dealing with passive-aggressive coworkers​
​Enviable: On resetting a work relationship gone awry​
​Enviable: On the importance of self-promotion​
​Enviable: On the awkwardness of leading former peers after a promotion​
​
And if you need executive coaching immediately, visit my programs page to learn more.
To return to my website, click here.
​
​
​
​